Language:
Events & Festivals:
June-July
Junkanoo Summer Festival
Join in the fun as the colourful and historical Junkanoo parade makes its way through the streets, with bright costumes, rousing drum-beats and local entertainers.
December
Junkanoo Boxing Day Parade, The Abacos
Spectacular costumes, energetic dance troupes, entrancing rhythms and excited crowds of spectators – this is a parade you'll never forget.
Beaches:
Whether you want to indulge in endless watersports or unwind in total seclusion on powdery white sand, there's a Bahamian beach to suit everyone.
Sports:
Diving
Scuba dive among sharks, dolphins and rays and explore spectacular coral reefs. You can discover sunken shipwrecks, descend vertically into a 'blue hole' cave and encounter vibrant marine life on underwater cliff faces.

Fishing
Celebrities flock to The Bahamas for its excellent fishing – go deep-sea fishing for marlin, tuna, mackerel, sailfish and mahi mahi; battle grouper, snappers and yellow fins along the reef, and get technical with bonefishing.

Golf
Tee off on world-class golf courses in idyllic locations - Grand Bahamas Island, Nassau and The Abacos all have fantastic courses.

Watersports
Hit the sparkling water with waterskiing, sailing, hobie cat sailing and kayaking – or stay dry and view an underwater paradise through a glass-bottom boat.

Outdoors
Catch a game of cricket from March to November, explore the islands by bicycle or on horseback, and challenge your partner to a game of tennis.
Excursions:
Island hopping
Make your way around the paradise islands of the archipelago. Browse boutiques in Nassau, meet friendly locals on Harbour Island, go game fishing at Bimini and discover spectacular cays at The Exumas.

Nature
Discover local wildlife with bird watching and eco tours, and tour one of the islands' stunning national parks.
Eating / Drinking:
Food
• The Bahamas' speciality is the conch fish (pronounced conk), which is served in a multitude of ways – from raw and seasoned with spices to 'cracked' (deep-fried). Other specialities include grouper, fish stew, rock lobster and 'peas 'n' rice.
• Bahamians eat a lot of fish, but international dishes are also available.
• Desserts usually include coconut and fruit such as bananas, mangos, papaya and oranges, all widely available on the island.

Drink
• Stick to bottled water.
Shopping:
Tour the islands shopping for local handicrafts. You'll also find fragrant spices, delicious foods and ceramics for sale.
Good to know:
Religion
Christianity

Dialling code
+1 242
Tipping:
If a service charge hasn't been added to the bill tip 15% for most services, including taxis.
Religion: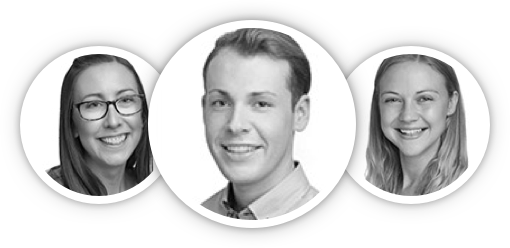 Call us today from 9am until 8pm
Find a Caribbean & Mexico expert
Find a store
Make an enquiry