What's on in Abu Dhabi?
Abu Dhabi, the United Arab Emirates' 'cultural heart', is home to exquisite dining experiences, pristine beaches and silky desert dunes. But these aren't the only reasons you should be visiting this year, here's our guide to Abu Dhabi's 2015 events.
15 – 18 January: 2015 Abu Dhabi HSBC Golf Championship
Defending his Abu Dhabi Golf Championship title, Jamie Donaldson will play against 3 of the world's top 11 golf players. Other famous players taking part are Rory McIlroy, Justin Rose, Luke Donald and Matteo Manassero, each competing to take home the 2.7 million USD prize.
Venue: Abu Dhabi Golf Club
11 – 21 February: Qasr Al Hosn Festival 2015
Returning to Abu Dhabi in 2015, Qasr al-Hosn festival celebrates the history, heritage, culture and tradition of the Emirati. In its third year, there'll be a highlight on the fort's conservation process, organised tours for those who want to discover its history as well as an exhibition to put it into context and activities for all the family, including art and music workshops led by professional artisans and experts.
Venue: Qasr al-Hosn Fort
"The capital city of the UAE, Abu Dhabi is a
beautiful city with more greenery, space and cheaper prices.

I was born in this beautiful city where you'll find

stunning beaches, forts, world-class shopping malls and luxury hotels."
Kaveeta Nathubhai, Personal Travel Expert at Kuoni London City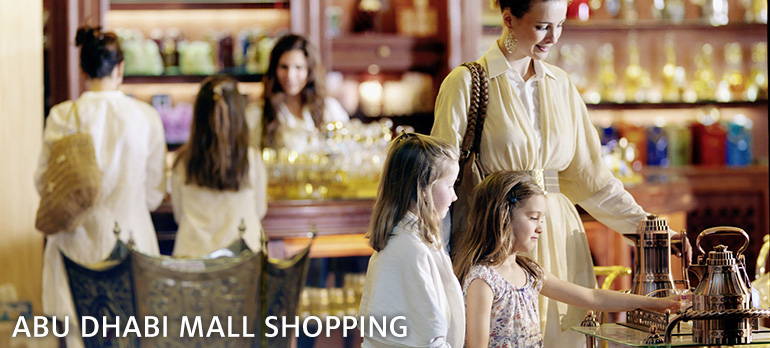 5 – 21 February: Abu Dhabi Food Festival
Abu Dhabi's inaugural Street Feast offers an authentic taste of street fun and food served by food trucks representing different countries, all at affordable prices. Street Feast aims to bring the contemporary trend of food truck feasts to the UAE in style meaning that Abu Dhabi is at the cutting edge of the latest culinary trends.
Venue: Across Abu Dhabi, in venues including Abu Dhabi city, Al Ain and the Western Region.
March: Abu Dhabi Shopping Festival
Almost a national sport in the UAE, shopping is big business and makes for one of the best festivals in Abu Dhabi. Held every year throughout March, join the bustling crowds as shoppers wander the luxurious malls of Abu Dhabi for stand-out bargains and one-time special offers. Expect to find gold jewellery, fashionable wares, electronic goods and tasteful perfumes.
Venue: Throughout the malls of Abu Dhabi city.
3 March – 2 April: Abu Dhabi Festival 2015
A celebration of theatre, dance, music and visual arts, sponsored by Abu Dhabi Music & Arts Foundation, this annual festival brings together local jazz performers and international classical acts to promote UAE cultural awareness.
One of the most renowned festivals in the Middle East, you can expect performances from Brazilian music legend Sérgio Mendes, maestro Riccardo Muti conducting violin virtuoso Anne-Sophie Mutter and the Luigi Cherubini Youth Orchestra. Alongside them will be two new visual arts commissions by Fatima Lootah and Noor Al Suwaidi, the acclaimed FotoFest exhibition 'View From Inside', a first for the Middle East.
Venue: Emirates Palace Auditorium and Abu Dhabi Theatre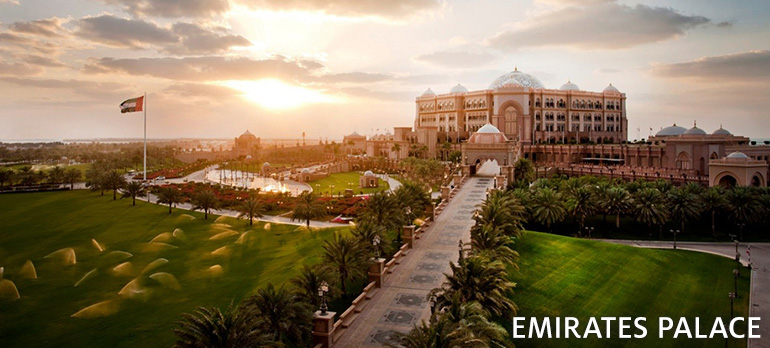 6 – 7 March: ITU World Triathlon Series
A pinnacle in the triathlon calendar, watch the world's best Olympic competitors come together in Abu Dhabi city to compete over two circuits. Athletes from over 100 countries are invited to tackle the 'Olympic' distance of a 1.5km swim, 40km bike and 10km run, or the 'Sprint' distance of a 0.5km swim, 20km bike and a 5km run. The top 65 men and women on the ITU World Series rankings will compete for special honours in the season's most prestigious opening event.
Venue: Abu Dhabi Sailing & Yacht Club, Abu Dhabi Corniche
12 – 14 March: Tennis at the Palace
The first edition of Tennis at The Palace is being held in Abu Dhabi where the world's tennis elite will come together in lavish surroundings and enjoy a garden party, as well as tennis from grand slam legends. Those playing will include Younes El Aynaoui, Richard Krajicek and Pat Cash who'll remind you of a golden era in tennis and show you why they're worthy of their previous titles.
Venue: Emirates Palace
"Abu Dhabi is
such a diverse city

and, despite being in the desert, it's surprisingly lush and green.

It's a must visit!"
Faye Gallacher, Assistant Manager at Kuoni at John Lewis Leicester
26 March – 2 April: UAE Desert Challenge
Join in or spectate as expert drivers from around the world take part in this annual cross-country rally race, starting in Abu Dhabi and ending in Dubai. One of the premier off-road international races in the world, you won't be disappointed as they go full-throttle over the vast dunes.
Venue: Abu Dhabi to Dubai.
5 June - 31 August: Abu Dhabi Summer Season
During June to August, there'll be international theatre, ballet shows, film premieres, circus and kids shows, as well as concerts and a FIFA World Cup extravaganza taking place across the hotels, malls and attraction hot-spots of Abu Dhabi as part of its Summer Season. With activities spread across the emirate, there'll be a range of fun things to enjoy.
Venue: Abu Dhabi.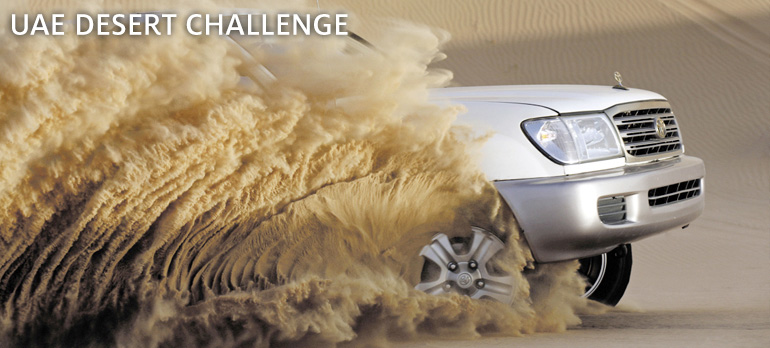 6 August (tbc): Accession Day
A national holiday in Abu Dhabi to commemorate the accession of the ruler of Abu Dhabi, this is one of the best times to visit Abu Dhabi. With colourful and lively celebrations, including street feasting and spectacular fireworks, you won't be at a loss for what to do.
Venue: City wide venues.
29 November: Formula 1 Etihad Airways Abu Dhabi Grand Prix

With Bernie Ecclestone, President of Formula One, describing Yas Marina Circuit as 'one of the most exciting tracks I have ever seen', this isn't a race to miss out on. Arguably one of the best venues for Formula 1 in the calendar, the Etihad Airways Abu Dhabi Grand Prix always draws a crowd. With competitors such as Lewis Hamilton and Jenson Button racing the twists and turns of Yas Marina this race never fails to disappoint whether you're watching from the grandstand, in VIP hospitality or your own yacht in Yas Marina!
Venue: Yas Marina Circuit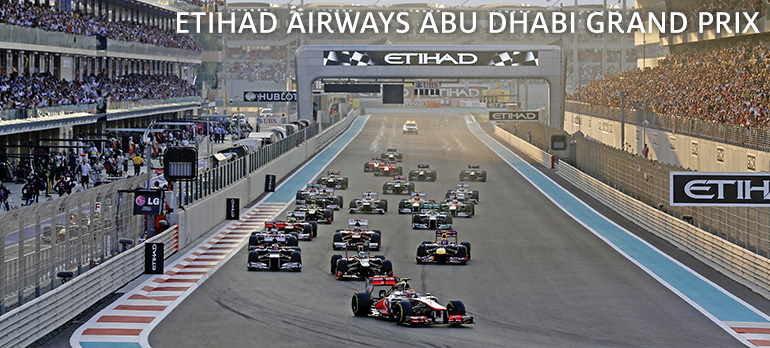 Inspired?
---
Explore a wonderful city of contrasts, the United Arab Emirates 'cultural heart', capital and centre of government. Expect contrasts between modern architecture and authentic Arabic tradition.


We'd love to hear your feedback! Leave a comment on this article below: