8 reasons to book with Kuoni

Travel experts since 1906
When Alfred Kuoni launched his travel agency over 100 years ago, he was a total visionary. An adventurer and explorer, he was seeking out new places, new experiences and easing the path for fellow travellers to share all he discovered. At today's Kuoni, we're pleased to say that little has changed.
Yes, travel is faster and easier, but we're still exploring, still with that original sense of adventure, determined to open up new experiences for you wherever in the world we take you. A truly superb luxury holiday is defined by the number of perfect moments you remember. We know you'll get more with Kuoni.
Your holiday is safe in our hands
Travel with Kuoni and you will be looked after every step of the way. We are a member of ABTA and an ATOL holder so you can book with confidence. We have a dedicated team of experts and representatives around the world; plus, an emergency number that's available 24 hours a day, 365 days a year.


Whatever your budget, we've hand-picked the best
From our Smart by Kuoni value range to our World Class holidays with the wow-factor, you can rest assured we've been to each destination and hand-picked the best hotels and tours. We also check thousands of prices daily against our competitors to ensure a great value holiday.


Award-winning service
Best Luxury Tour Operator, Best Honeymoon Company and a Which? recommended provider – we've won over 170 awards.
You can call our Personal Travel Experts on 01306 747000 to talk over ideas and tailor make a holiday that's as individual as you are; pop into one of our stylish stores and hear about our latest travels and recommendations in person; or visit our website to research hotels and tours that take your fancy. We also have 100s of hotel and destination videos online and in-store to inspire you and help you make your choice.

Travel is our passion
Our Kuoni Personal Travel Experts have travelled all over the world and can't wait to share their experiences, knowledge and recommendations with you.
We also have Kuoni experts and representatives in resort and experienced tour guides around the globe, so our local knowledge is always up-to-date.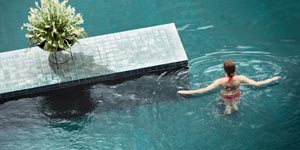 We're committed to sustainable tourism
Kuoni is committed to sustainable tourism and the protection of people and eco-systems. We support projects including coral reef protection in the Maldives and Egypt; we've signed the International Child Protection Code to combat child sex tourism; and have our own composting project in Bali to reduce greenhouse gas emissions. You can support this project and protect our planet by offsetting your flight emissions at kuoni.myclimate.org.
If you care about high standards of environmental and social responsibility, look out for the Travelife logo – hand-picked hotels that meet a bronze, silver or gold level of sustainability, and also for our dedicated Ananea range of environmentally and socially responsible holidays.
We create memories that linger
We take the utmost care when choosing hotels, tours and experiences for our customers; these are the products that we love, and that we love to recommend to you.
We have also preserved a range of our favourite hotels and tours exclusively for Kuoni guests, and we always ensure we get the best Kuoni Plus added extras such as free nights, room upgrades, spa treatments and honeymoon offers. We know how to make your holiday special.



Book your holiday in style
Our stylish travel stores can now be found in locations right across the country, each one staffed by a dedicated team of Personal Travel Experts ready to craft your perfect holiday from scratch. So, if you are in need of inspiration, why not pop into one of our stores today to begin your Kuoni experience in style. Book your holiday face-to-face with Kuoni and, along with the comfortable Kuoni store surrounds, you can also enjoy a perfectly chilled-glass of complimentary Champagne.