K by Osman
The world is out there, ready and waiting for you. From explorers of the past to savvy travellers of today, there are incredible landscapes, unique experiences and unforgettable moments ready to inspire your passion for travel.
Travel is a source of inspiration, with authentic experiences influencing culture, history, art, architecture and true creativity.
K by Osman is a travel capsule collection designed by Osman Yousefzada and created by local artisans in the destination from which it was inspired. Sophisticated travellers can purchase exquisite and unique items, perfect for travel, such as a delicate cashmere scarf inspired by India.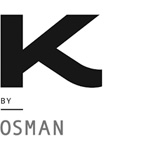 Fashion for charity
The products in the K by Osman collection are from a range of destinations to which Kuoni offers unique travel experiences, and we are committed to helping local communities. The profit from each item in the collection will go to support a charity in the destination where it was created.

A RECENT VISIT TO BALI INSPIRED ME TO CREATE THE NEXT PIECE IN K BY OSMAN, A STYLISH BATIK BALI SHIRT MADE FROM A FLUID CREPE DE CHINE AND LOCALLY HAND-PRINTED.."
Osman
Versatile thanks to its asymmetrical front, you can dress this beautiful garment up or down, making it the perfect accessory for your Kuoni holiday. This effortlessly chic piece will take you seamlessly from day to night. You can slip it on over your swimwear to go from the pool to the bar, and add a pair of heels and some jewellery before heading to dinner.
K by Osman bali shirt
All profits raised from the K by Osman Bali shirt will support our climate protection project in Bali. The Temesi composting project aims to reduce the release of greenhouse gases when organic waste is dumped in rubbish tips, by turning the waste into valuable compost. As well as helping to reduce global warming, the project also educates visitors on climate change and waste disposal.

ON A TRIP TO INDIA LAST AUTUMN I WAS INSPIRED BY THE VIBRANT COLOURS AND HANDMADE PRINTS.."
Osman
I had an amazing opportunity to work alongside the local expert artisans to produce this handprinted scarf, the first piece in the K by Osman collection. Each scarf is hand loomed from the finest cashmere, and then screen printed with my exclusive Osman print. These beautifully soft scarves are available in two colour ways, a vibrant fuchsia and a soft charcoal. The scarf is the perfect travel accessory – cosy, luxurious and wonderful to wrap up in.
K by Osman Indian scarf
The profit raised from the sales of the K by Osman Indian scarf will aid the Children's Rights in Goa charity. The money donated will help fund children's medical check-ups, provide a safe environment to socialise, offer counselling and enhance children's knowledge regarding their rights. The funds raised will also help train children in areas such as cookery, mechanics, jewellery making and computer skills, as well as the job options available through certified training institutions.