Flying
Never before has there been so much choice in the world of flying with airlines competing to offer multiple daily departures, multiple departure points around the UK and the widest choice and most innovative range of on-board services and facilities.
By upgrading the class in which you fly you can ensure that flight is very much a part of your luxury holiday experience.We are pleased to be working with some of the world's leading airlines, whose service and innovations continue to move the concept of premium flying that one step further.
Read more about the features and benefits of the premium classes offered by different airlines.
For your convenience, we offer the option to fly with a choice of no frills airlines from a range of regional departures. Both EasyJet and Jet2 offer a safe, reliable point to point air service to many destinations throughout Europe and beyond.
Read more about flying with low cost airlines.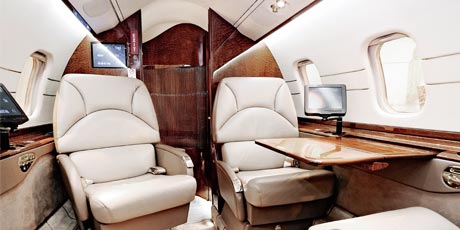 Private aviation is becoming an ever increasingly popular option. Chartering your own private jet is the ultimate travel experience that promises you time, flexibility and freedom.
With your own flight, you're able to arrive at the airport 15 minutes before take off, making for a hassle free, stress free start to your holiday. Onboard, you will enjoy the luxury of a private service, superb meals, champagne and fine wines, whilst sitting back and enjoying quality time with your travel companions.
Perfect for a special occasion, flying by private jet may be more affordable than you imagine. Ever dreamed of enjoying your birthday in Paris with your family? Flying by private jet from London to Paris for that special day, with lunch included at the Four Seasons George V costs from just £1199 per person (based on eight passengers).
Kuoni work in close partnership with some of the best private jet providers. For price and availability to any destination, please speak to one our consultants on 01306 747004.
Recognising that the convenience of departure airport may be your priority we offer a variety of regional airports as the departure point for your holiday. As well as a selection of direct flights, these airports also offer the opportunity to connect with British Airways, KLM or Air France intercontinental routes, connecting in London, Amsterdam and Paris respectively.
The regional airports available include Aberdeen, Belfast, Edinburgh, Glasgow, Jersey, Manchester, Newcastle and Newquay.